Documentary Jurors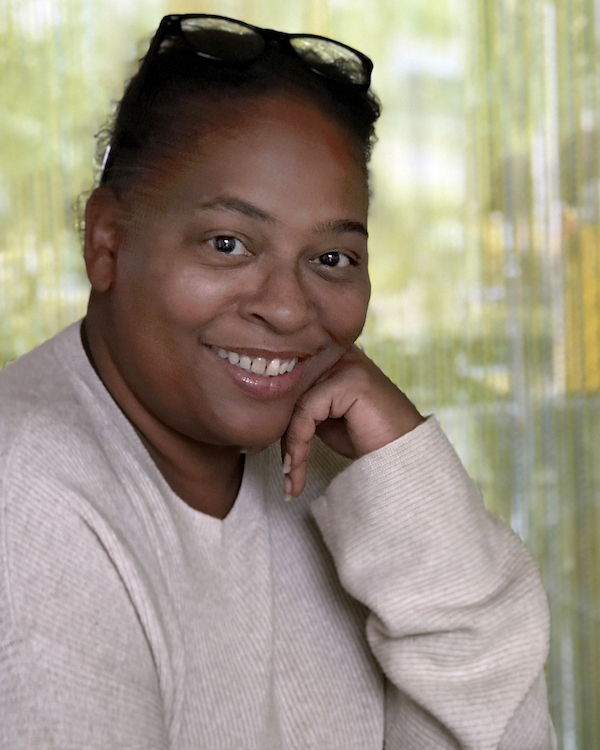 KIMBERLEY BROWNING
Kimberley is a filmmaker and film festival professional based in Los Angeles. Originally from Washington DC, she studied music and film at University of Southern California and began her production career at Disney's Touchstone Television. Kimberley is the founder of the Hollywood Shorts Film Festival which launched in 1998. She is also currently an Associate Short Film Programmer at Tribeca Film Festival, and has served as the Senior Programmer at Catalyst Content Festival. She has also been a programmer at the LA Film Fest and the Guatalajara International Film Festival – Los Angeles.
Kimberley is the Executive Producer of HBO ACCESS, the network's episodic directing and writing fellowship program for underrepresented talent and she is the National Chair of the Film Panel for the YoungArts Foundation. Her directing and producing credits include feature films Uprooted: The Journey of Jazz Dance, Room 19, Earbuds, and Archie's Final Project. Her episodic credits includes The Jacksons: A Family Dynasty docuseries for A&E Networks, as well as drama, comedy and lifestyle programming for broadcast and digital platforms including CBS, NBC, ABC Signature, Rollingstone.com, People.com, Warner Brothers, Comedy Central and RealNetworks.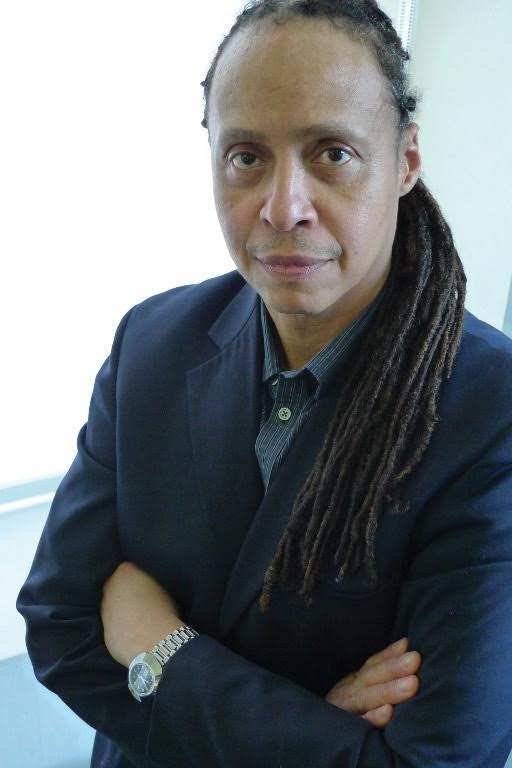 JAMAL JOSEPH
Jamal credits his time spent in the Black Panther Party and Leavenworth Federal Prison as the fire that forged his creative sword. While in prison, he earned two college degrees, wrote five plays, two volumes of poetry and founded a groundbreaking theater company that brought prisoners together who had previously been divided by race, culture and violence.
Jamal walked into the Harlem Office of the Black Panther Party at age 15. At 16, he was arrested with Afeni Shakur and other leaders as a member of the New Panther 21. His decades long struggle for liberation continues as a member of the Black Panther Party Alumni Association fighting with other Panther Veterans for the release of Political Prisoners and fighting racism and fascism in all forms.
Jamal Joseph is a Professor of Professional Practice and former chair of Columbia University's Graduate Film Program. He is the Executive Artistic Director of New Heritage Theater and Films and the Founder of the acclaimed Impact Repertory Youth Theater of Harlem. He is an alumnus of the Sundance Directing Lab and the Third World Newsreel Film and Video Workshop.
Jamal co-wrote and directed the feature film CHAPTER & VERSE (theatrical and BET). Jamal's additional directing credits include DRIVE BY: A LOVE STORY and DA ZONE for Starz, HIP HOP IN THE PROMISED LAND for Comedy Central and HUGHES DREAM HARLEM for PBS. His additional writing credits include KNIGHTS OF THE SOUTH BRONX for A & E, NEW YORK UNDERCOVER ("BAD BLOOD") for FOX; THE MANY TRIALS OF TAMMY B for Nickelodeon, and ALI: AN AMERICAN HERO for FOX. Jamal is the author of Tupac Legacy (Atria Books) and his memoir Panther Baby (Algonquin Books)
Jamal is currently adapting Panther Baby into a television series for STARZ,
Jamal was named one of the top twelve African American New York educators in the Daily News Black History Month issue. He has been featured in the New York Times, ABC's Nightline, Showtime's "Lords of the Revolution", PBS' "Vanguards of the Revolution", HBO's Def Poetry Jam and the EPIX docu-series "By Whatever Means Necessary,"
His awards include a Cine Golden Eagle, a National Black Program Consortium Prized Pieces Award, a Black Filmmakers Hall of Fame Award, a Union Square Award, a New York Foundation for the Arts Fellowship, The Paul Robeson Citation Award from Actors Equity and an Academy Award nomination for Best Song for his work with Impact in the film August Rush.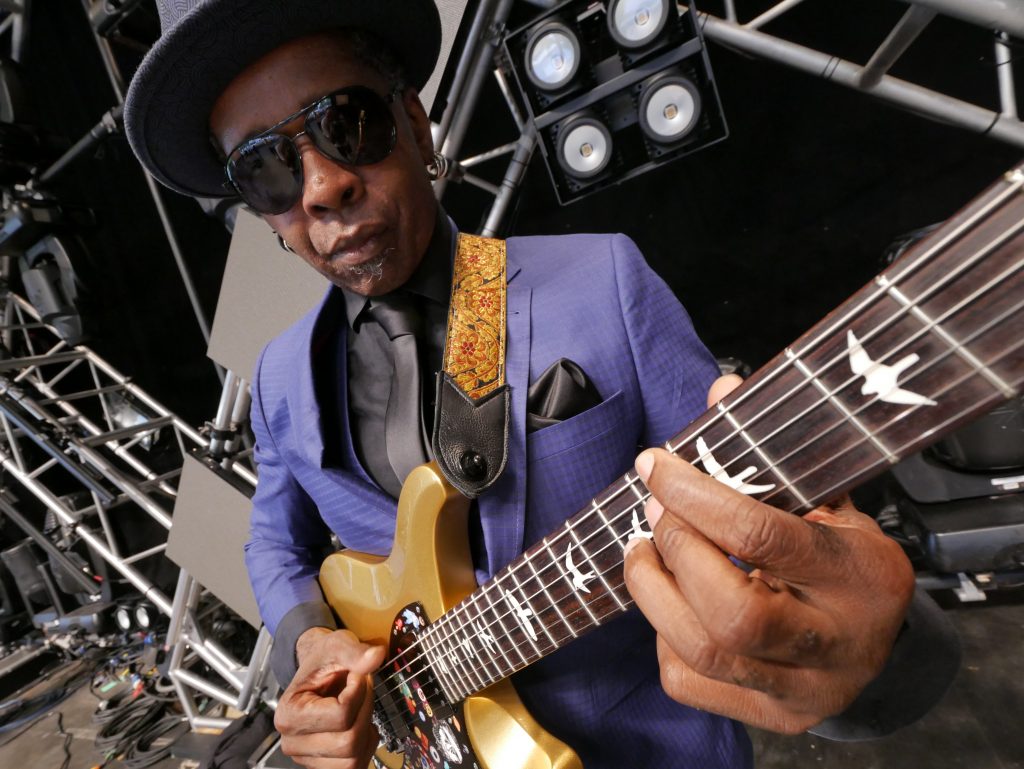 VERNON REID
Guitarist and two-time Grammy Award recipient Vernon Reid has been a musical force for four decades. Though best known as the founder of the groundbreaking rock band Living Colour, who debuted in 1988 with the double-platinum Vivid, Reid has displayed his musical diversity through solo projects (Masque, Yohimbe Brothers), studio work (Lady Gaga, The Roots, The Ramones, Public Enemy), film scores (Paid in Full, Ghosts of Attica, Free Angela Davis & All Political Prisoners). Breaking through on the avant-jazz scene on the Lower East Side with Decoding Society and Defunkt, Reid has been musically building on that groundwork ever since. In 1985, he co-founded the much needed Black Rock Coalition to confront racism in the music industry. Additionally, Reid also worked with leading choreographer Bill T. Jones in 1994 on the two-part dance project Still/Here. Always moving forward, Reid is currently working on a variety of ventures including a new solo album, a new soundtrack for the latest film directed by Brad Lichtenstein, and a book of his photographs. This summer Reid will be on the road with his band Living Colour, whose last album Shade was released in 2017.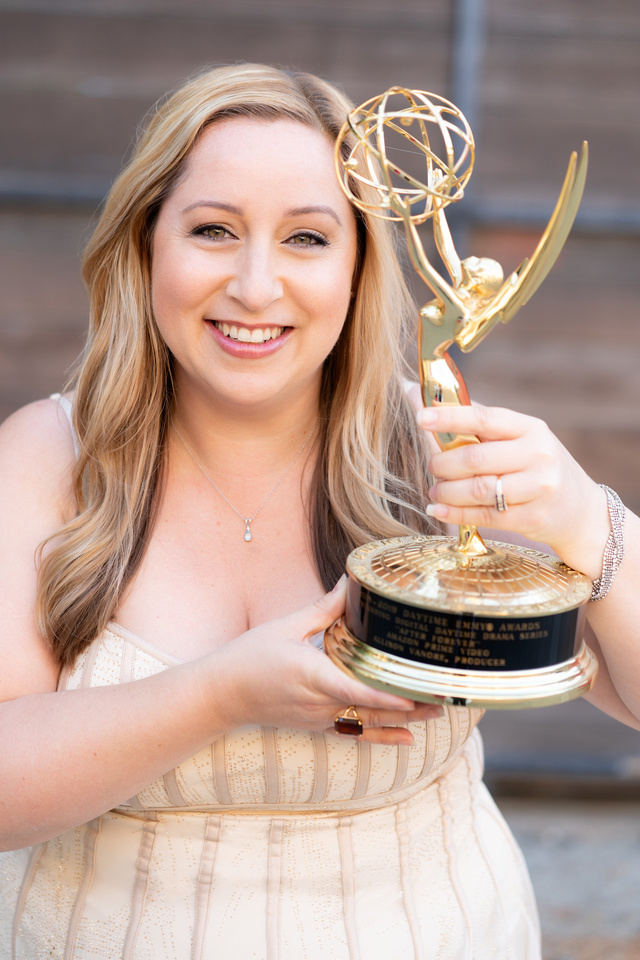 ALLISON VANORE
Allison Vanore is the Emmy Award-winning producer of the six-time Emmy winning series After Forever on Amazon. She also produced & directed the After Forever special Riley's Unforgettable School Project during the Covid-19 pandemic. Allison produced Emmy-winning horror anthology series Dark/Web and Emmy-nominated series Vanity. Allison is co-producing the animated CryptTV series Woman in the Book for Facebook Watch. Between 2015-2019, Allison served as the Head of Production for Canvas Media Studios where she produced Vanity and fashion competition show Wear it to Win It. Allison's recent award-winning films include Buck Run, The Rainbow Experiment, and 42 Seconds of Happiness. Allison serves on the executive board of non-profit Women in Media, an organization whose mission is gender parity above and below the line, in all departments, on every crew. Allison is published in the book "Thriving in Hollywood" by Ms. In The Biz.
Narrative Jurors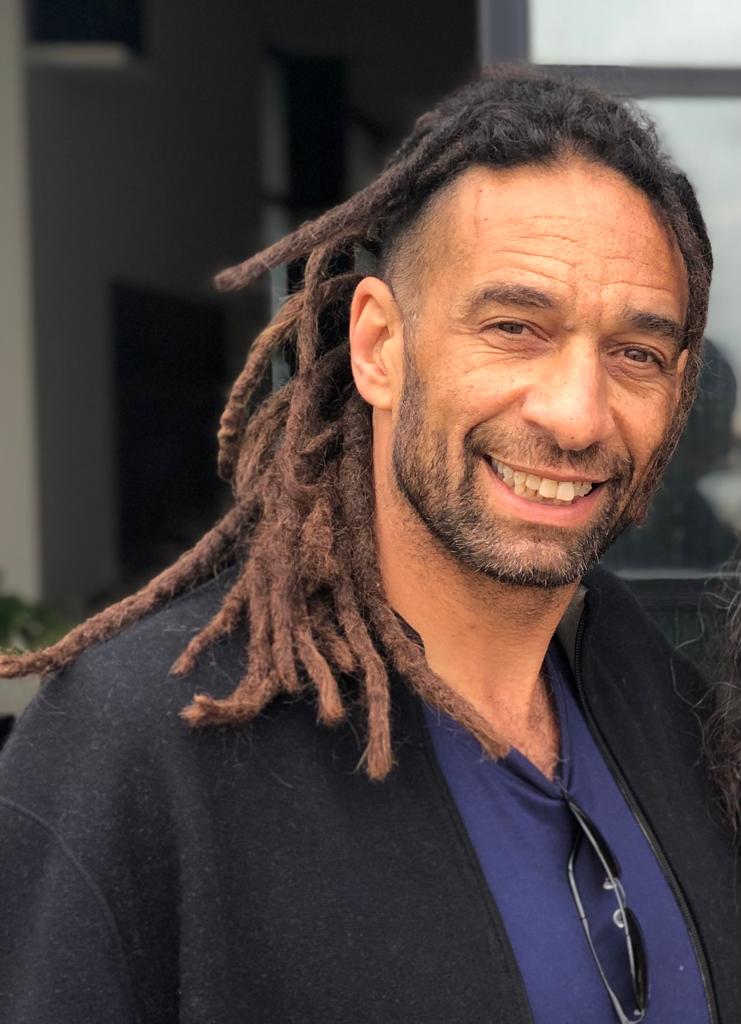 PAUL ECKSTEIN
Paul Eckstein has been writing, producing and acting for over 40 years. He grew up in Brooklyn then graduated from Brown University with degrees in International Relations and Creative Writing. He went on to immerse himself in New York City Theatre where he was a founding member of the Naked Angels Theatre Co., acted on Broadway, Shakespeare in the Park and Minneapolis' Guthrie Theatre. He spent a decade cutting his chops originating, collaborating, writing, directing, and developing dozens of plays, films and TV shows.
Paul completed production of season two of the acclaimed hit GODFATHER OF HARLEM which he co-created, starring Forest Whitaker on EPIX. Prior to that, Paul lead the writer's room on the first year of the Netflix hit drama NARCOS. Paul also wrote and produced the Disney/ABC biblical epic KINGS AND PROFITS on location in South Africa. His other writing credits include: STREET TIME (Showtime), LAW & ORDER: CRIMINAL INTENT (NBC), DEAD ZONE (USA). As a movie producer, Paul co-produced the MGM/UA film HOODLUM starring Lawrence Fishburne and Andy Garcia. These are some of a long list of projects Paul has worked on over the years that emphasize history, high stakes, excellence in execution with a focus on stories and culture from people of color.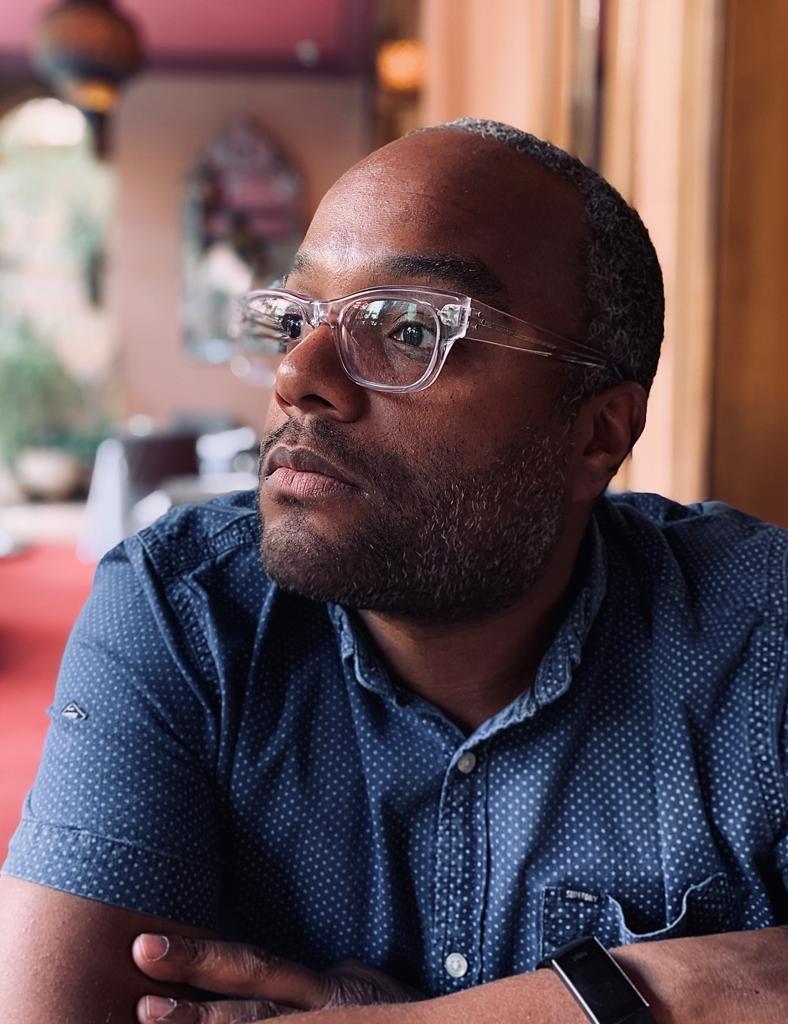 MOON MOLSON
Moon Molson's short films POP FOUL (2007), CRAZY BEATS STRONG EVERY TIME (2011), and THE BRAVEST, THE BOLDEST (2014), all premiered at the Sundance Film Festival, have screened at over 250 international film festivals, and won over 100 awards worldwide, including the Grand Jury Prizes at Palm Springs, South by Southwest (SXSW), and the Student Academy Award. He was a selected attendee of the 2008 Sundance Screenwriters & Directors Labs, 2008 Film Independent (FIND) Directors Labs, 2015 Warner Brothers Television Directors' Workshop, and 2016 FOX Global Directors Initiative as a Fox Director Fellow.
Moon was also named one of Filmmaker Magazine's "25 New Faces of Independent Film" in Summer 2007 and has received grants from The Jerome Foundation, New York Foundation for the Arts (NYFA), New York State Council on the Arts (NYSCA), Sundance Institute, John Simon Guggenheim Foundation, and Pew Foundation. Most recently he received a 2020 Rainin Grant in Screenwriting from the San Francisco Film Society (SFFILM)
Moon was inducted into the Academy of Motion Pictures Arts & Sciences – Shorts & Animation Branch in 2017. He is an Assistant Professor of Visual Arts at Princeton University, where he teaches undergraduate filmmaking and screenwriting.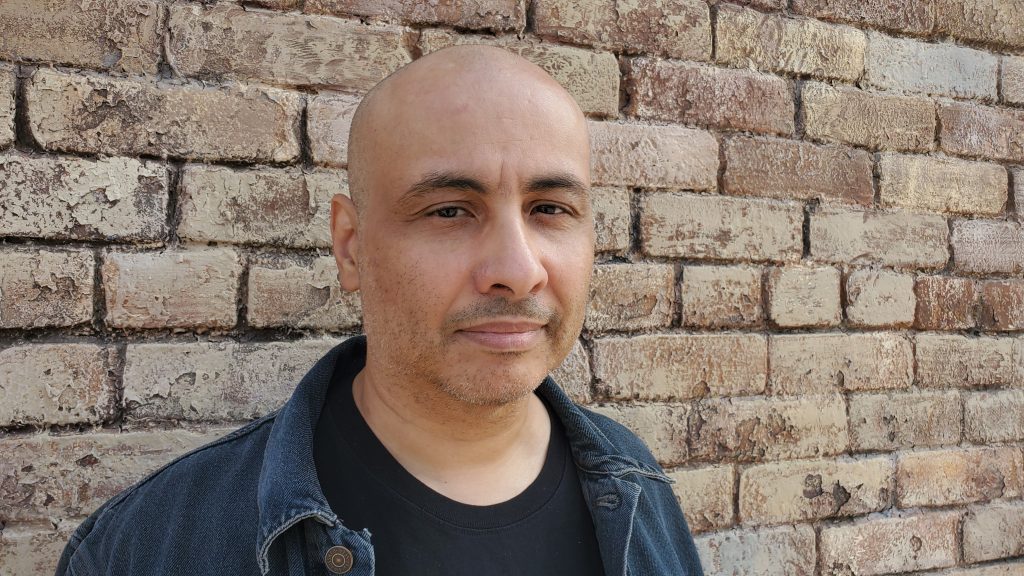 JORGE RIVERA
JORGE RIVERA is a film and television writer and producer whose most recent work includes producing over 40 episodes of true-crime television for the Investigation Discovery network. TWISTED SISTERS, the network's highest-ever true-crime series premiere and BETRAYED, a recent People's Choice nominee, are among some of the series Jorge has produced. His TV writing credits include the Fox Television series A.P.B. (starring Justin Kirk and Natalie Martinez).
Jorge is an alum of the prestigious Fox TV Writers Intensive and the National Hispanic Media Coalition's TV Series Writers Program. He is currently in development on several TV series and lives happily in Los Angeles with his wife and puppy.
CHRISTINE SWANSON
A visionary writer/director from Detroit, Michigan, Christine Swanson most recently directed the record-breaking, smash-hit film The Clark Sisters: First Ladies of Gospel, which was 2020's Best TV Movie award recipient from the African American Film Critics Association and recently nominated for a Critics Choice Award for Best Movie Made for Television and five NAACP Image Awards. Her other celebrated movie credits include All About You, The Miki Howard Story,and For the Love of Ruth, for which she earned an NAACP Image Award nomination for Outstanding Directing in a Television Motion Picture. Christine received her Master of Fine Arts degree in Film from New York University's Tisch School of the Arts and her Bachelors of Arts from the University of Notre Dame. She resides in Los Angeles with her husband Michael and their four amazing children.
Mira Nair Award Jurors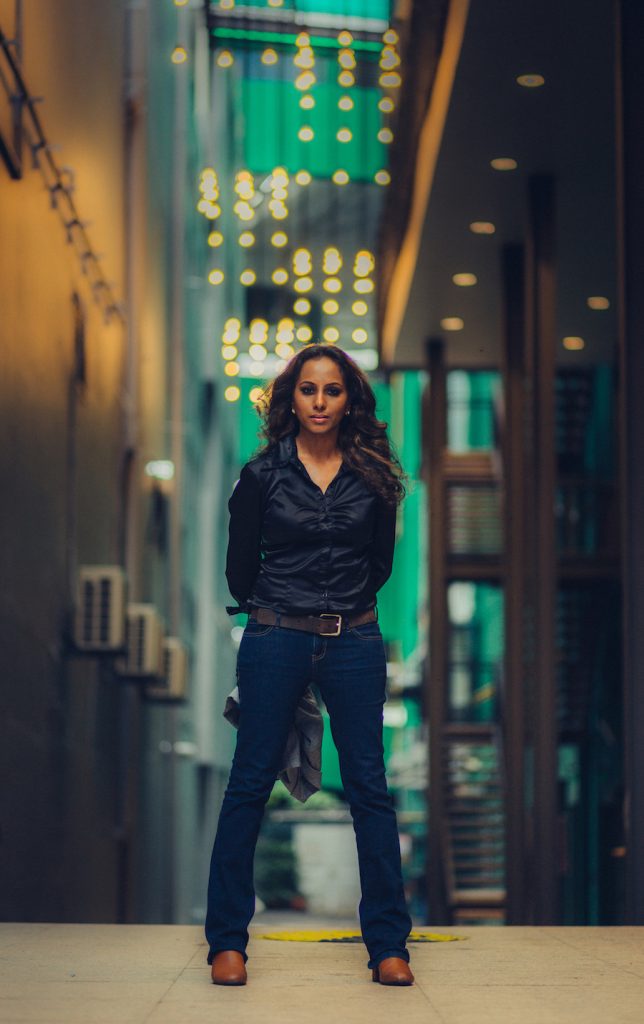 INDRANI KOPRAL
Indrani Kopal is an award-winning filmmaker, a Fulbright scholar, and the Far East Documentary Centre's founder and executive director in Malaysia. She is a former video journalist at Malaysiakini.com, a prestigious online news organization in Malaysia that was the first to initiate web video to cover Malaysia's current issues daily news and news features.
Her documentary 'The Game Changer' was screened at 17 international festivals and won multiple awards, including the best documentary award at the 2014 Harlem International Film Festival and the American Pavilion Emerging Filmmaker Showcase at Cannes in 2015. In 2018 she was awarded the Mira Nair Award for Rising Female Filmmaker at the Harlem International Film Festival for her feature-length documentary 'Incarcerated Rhythm'.
She founded the Far East Documentary Centre in 2016 and formed a biography film project to support the fact that the sharing of our personal stories remind us that we are not alone. She believes it is through the process of a documentary that our mundane stories become profound. Indrani Kopal often employs various filmmaking methodologies such as participatory video and video diaries that allow community members to engage within their own story and find their narrative.
Indrani Kopal is also a Senior Lecturer at Taylor's University. Her primary research interests focus on biographical films as cultural memory and national identity.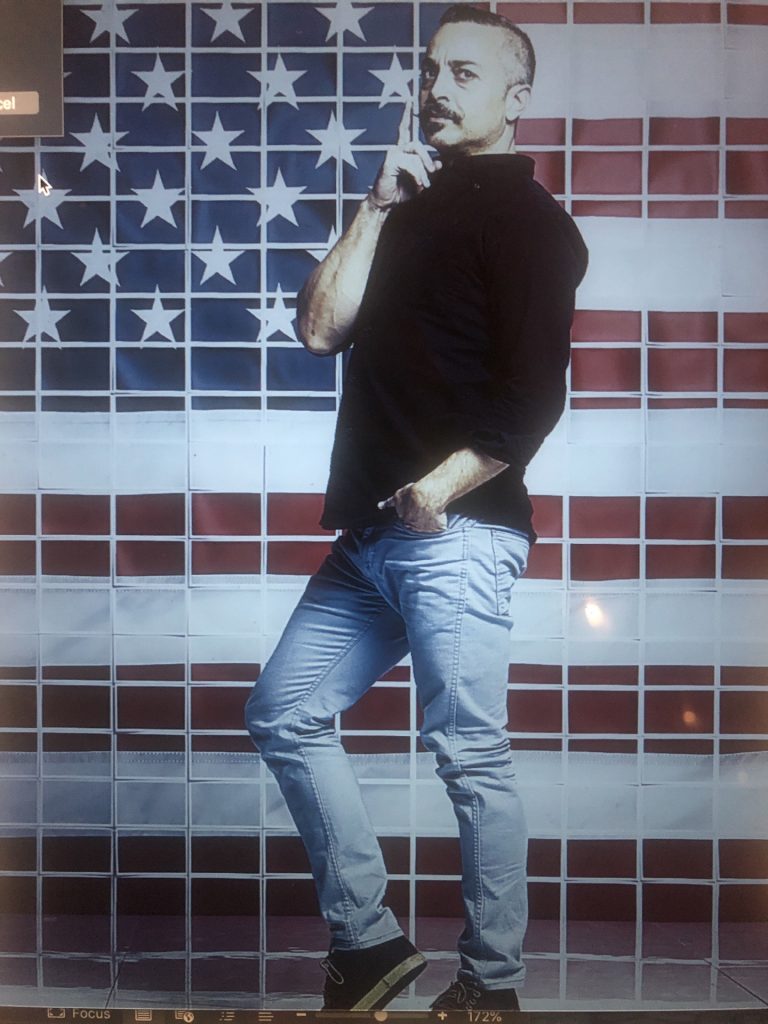 HARRY MAVROMICHALIS
Harry's directing and producing credits include "Olympia"; the award-winning, critically-acclaimed feature documentary on Academy Award-winning actress Olympia Dukakis and "Yankee Restraint": a character driven piece that examines the intricacies of a gay relationship spanning decades and tackles issues of love and resentment. Harry has dual citizenship from the United States and Cyprus. After working professionally as a modern dancer and choreographer he went back to school to receive his Masters in Film Directing from New York University. Harry curated the inaugural LGBTQ Film Festival and was a key organizer of the historic first-ever Pride Parade in Cyprus which attracted over 4,000 attendees.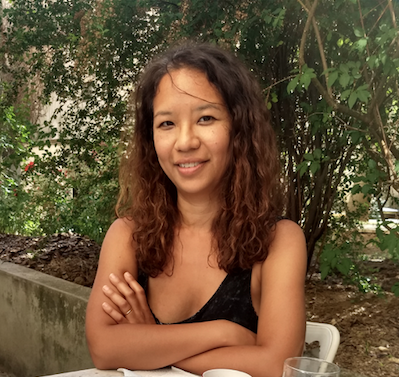 MOZELL MILEY-BAILEY
Mozell Miley-Bailey is an award-winning writer/director/producer who comes from the worlds of television and independent film. Her short films, "Buoyancy," "And I On the Opposite Shore," "Paris Périphérique" and her most recent film, "Beaucoeur," have been filmed in the languages of French, Tagalog, Creole, English and Dance and have been presented internationally at the Harlem International Film Festival, Williamsburg Independent Film Festival, Squardi Altrove Film Festival in Milan, Italy, Big Apple Film Festival, San Diego Black Film Festival, Red Hook Winter Shorts Film Festival, HollyShorts Film Festival screening program, New Filmmakers Film Festival at Anthology Film Archives, Inwood Film Festival, Asbury Park Music in Film Festival, Houston Worldfest, Cannes Film Festival's Short Film Corner and more. Mozell has worked on various television programs as a producer for MPI Media Productions International, MTV, PBS, JP Kids and WNYC-TV. A graduate of New York University with a BA in broadcast journalism/politics, she studied film and video production at the Third World Newsreel Workshop and was part of the Asian American Film Lab in New York. She resides in New York and Paris where she is currently developing her first feature film "Mademoiselle dans Paris," as well as "Atalanta" with co-screenwriter Tobe Roberts of Wondrous Sky Productions.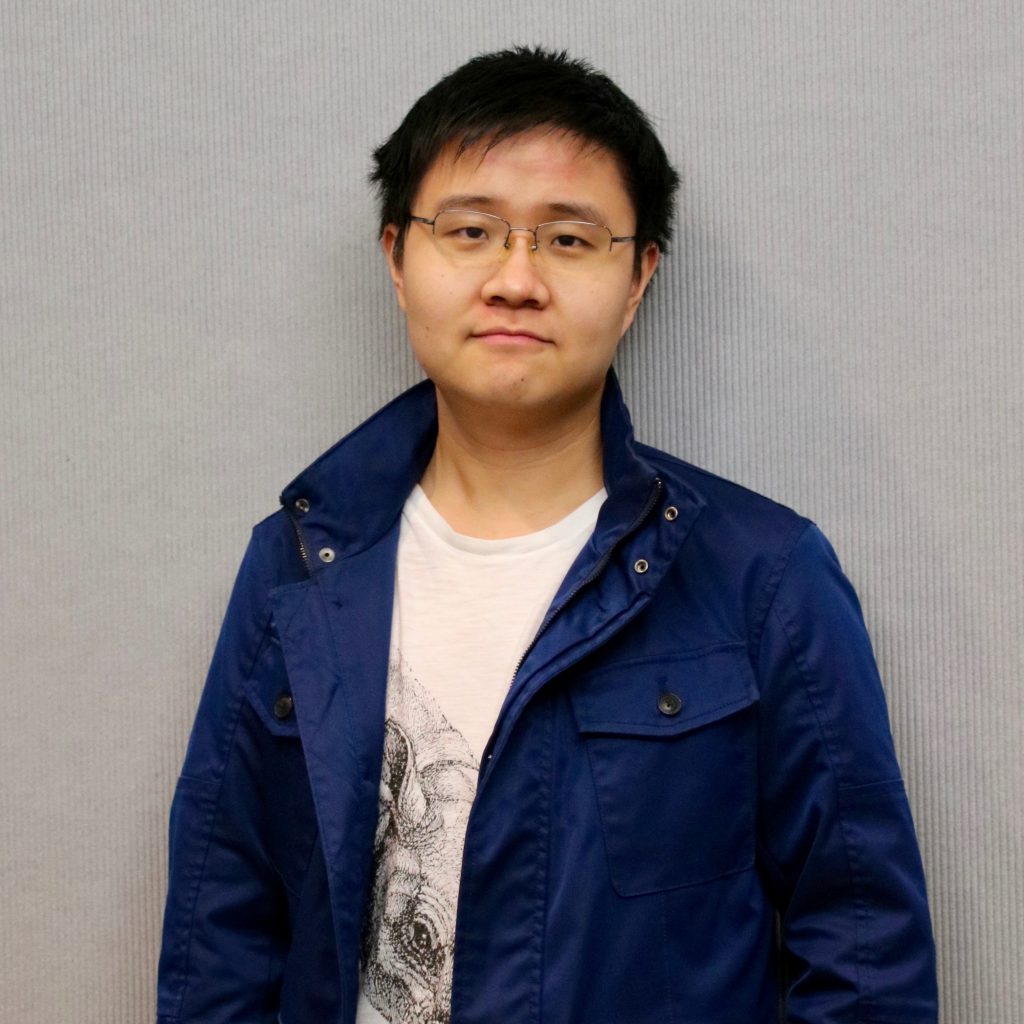 FRANK YAN
Originally from Wuhan, Frank Yan is a believer in the power of cinema. After graduating from NYU Tisch School of the Arts, he has been involved in a diverse range of projects. As the Director of Programming at CineCina, he has brought some of the best and latest Chinese-language films to New York for the first time. He is also the co-founder of Soundtrack Magazine, the premier soundtrack record label in China. Most recently, he helped found and serves as Senior Vice President at the boutique distribution company Crescendo House that aims to reinvigorate the American film landscape with an alternative model for distribution.