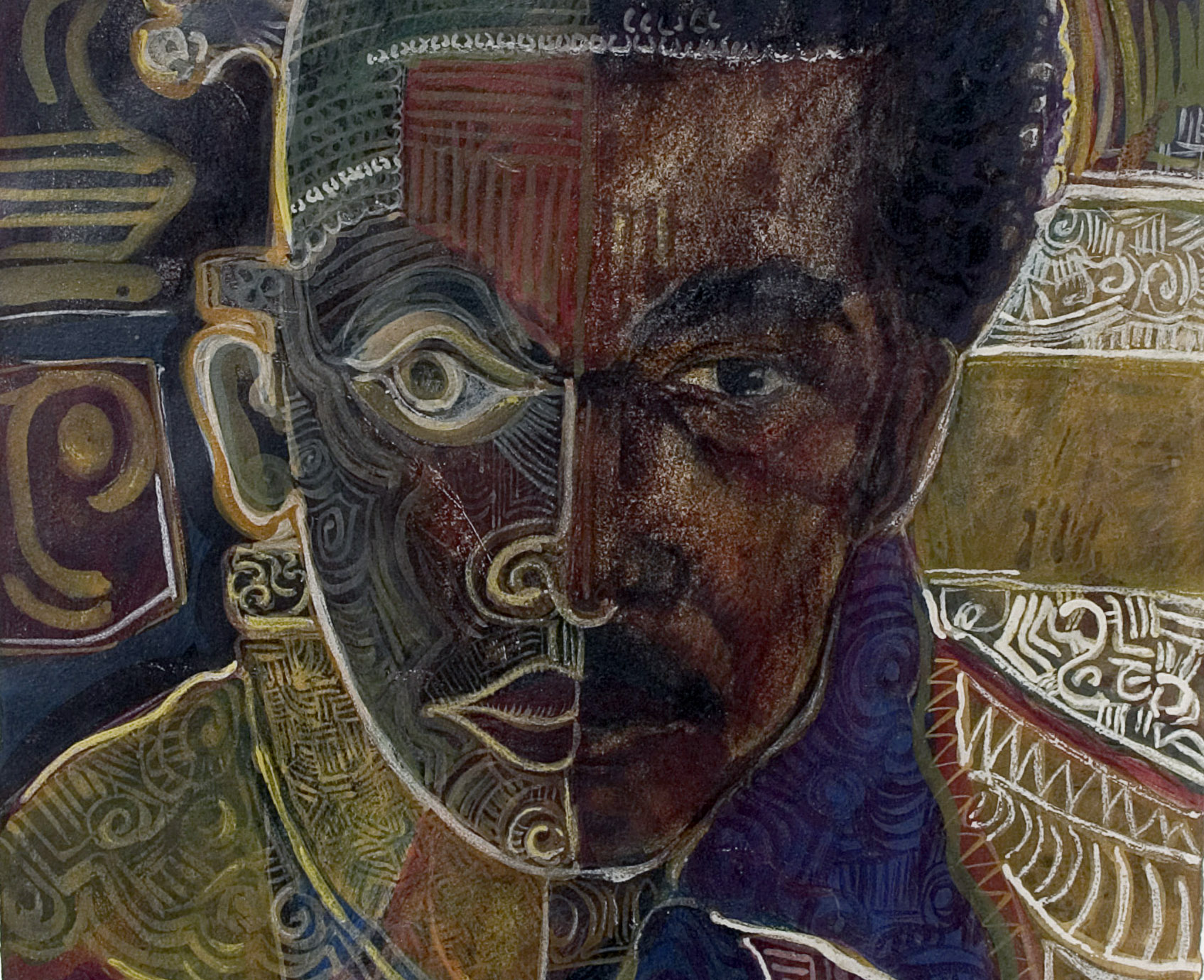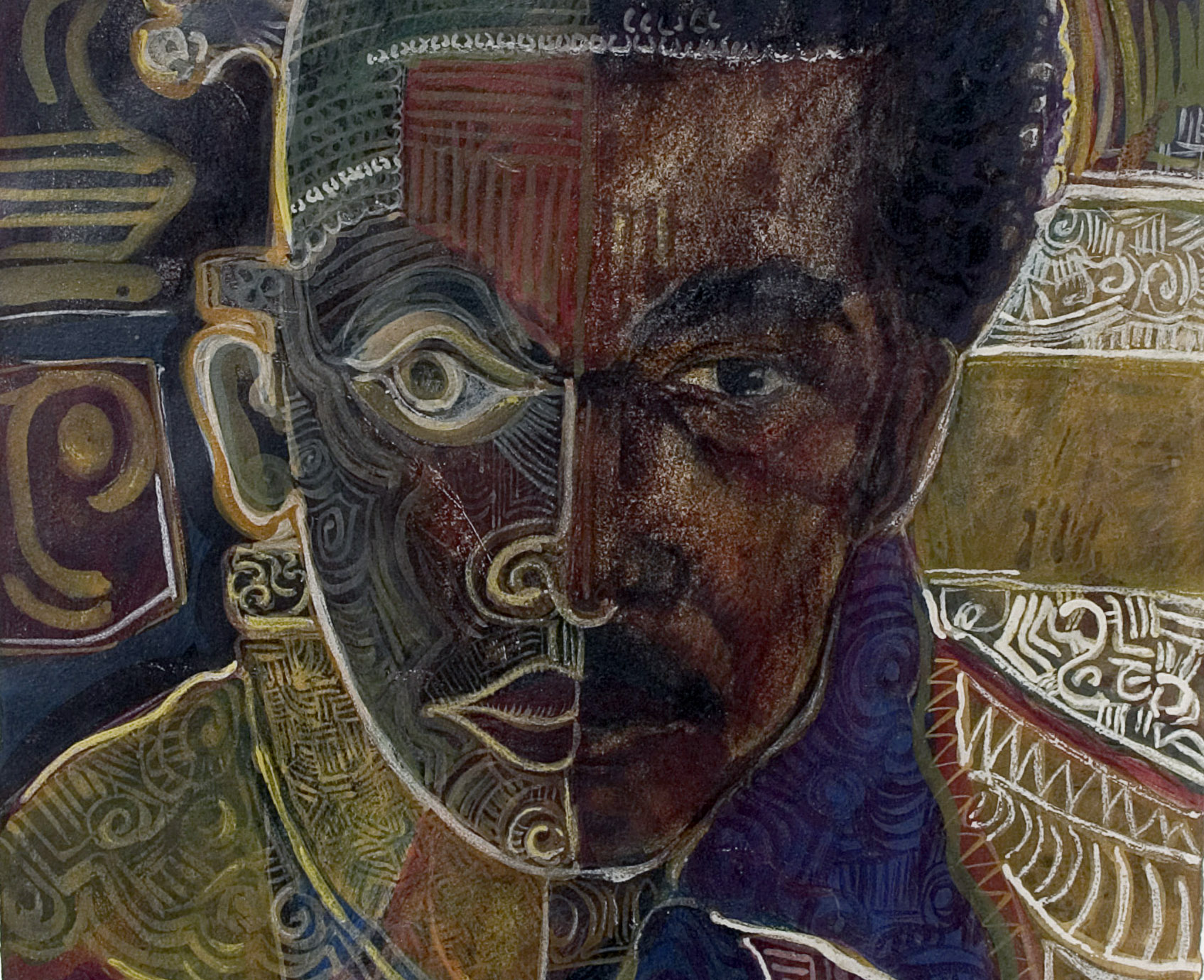 Detail Self-Portrait as Beni, 1974, egg tempera, gouache, and collage.
ARTIST DAVID DRISKELL SUBJECT OF NYC FILM PREMIERE AT NEW YORK PUBLIC LIBRARY'S SCHOMBURG CENTER 
David Driskell: In Search of the Creative Truth is the story about one of today's most important artists and leading authorities on African American art.  This film captures Driskell making collages inspired by mentor Romare Bearden, documents him with National Gallery consulting curator Ruth Fine, and painting at his Falmouth, Maine studio. The film also explores the give and take of his creative relationship with master printmaker, Curlee Holton. It all results in powerful works that pull from abstract expressionism, African masks, Coptic art, modernism, cubism the history of art in the works of this wise and gentle man.
David C. Driskell, born in 1931 into a family of Georgia sharecroppers, is today a renowned painter and one of the leading authorities on the subject of African American art.  His paintings can be found in major museums and private collections worldwide including the National Gallery of Art, the High Museum of Art, and the Yale University Art Gallery.  In 1976, Driskell curated the groundbreaking exhibit Two Centuries of Black American Art: 1750-1950 which laid the foundation for the field of African American Art History.  Prof. Driskell currently serves as curator of Bill and Camille Cosby's Collection of Fine Arts.  In 2000, in a White House Ceremony, Driskell received the National Humanities Medal from President Bill Clinton.  In 2007, he was elected as a National Academician by the National Academy in New York. 
A post screening public conversation will take place between David Driskell and Dr. Deborah Willis.  Deborah Willis, Ph.D, is University Professor and Chair of the Department of Photography & Imaging at the Tisch School of the Arts at New York University. She was a 2005 Guggenheim Fellow and a 2000 MacArthur Fellow.  She is one of the nation's leading historians of African American photography and curator of African American culture. The filmmaker, Richard Kane, will also be present to answer questions from the audience.
The film is now on the festival circuit coming directly from the FilmFest DC and a screening at the National Gallery of Art.
The New York premiere is sponsored by the Schomburg Center for Research in Black Culture and is supported by the Harlem International Film Festival, the Romare Bearden Foundation, the Skowhegan School of Painting and Sculpture, D.C. Moore Gallery, and Greenhut Galleries.
Click here for a preview:   http://mainemasters.com/driskell_preview2.html
April 26, 2013   6:30 – 7:30pm
515 Malcolm X Boulevard
New York, NY 10037-1801
(212) 491-2200