The 17th Anniversary of the Harlem International Film Festival kicks off with a celebration of Harlem's legacy past, present and future with a double feature of World Premiere films that are nothing short of historic!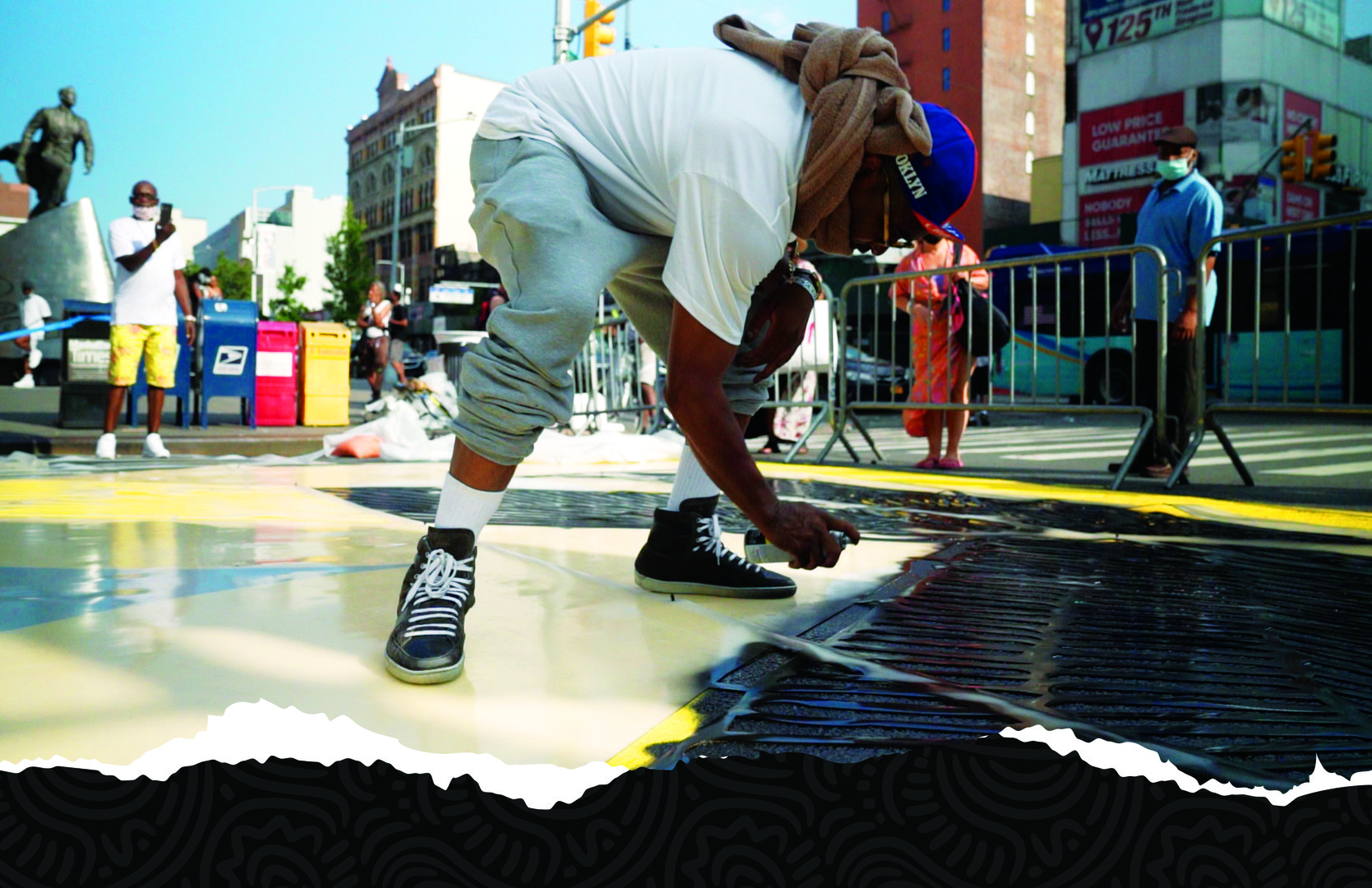 Artists and community members come together to create the historic Harlem Black Lives Matter mural, which was subsequently removed
More info about Opening Night and purchase your tickets here
The evening begins with Ano Okero's AN AMERICAN STREET MURAL IN HARLEM at 5:30 pm (doors open at 5)
Against the backdrop of health disparities and systemic injustice during the COVID-19 pandemic, Harlem-based women rally a historically Black community to come together and create a contemporary Black Lives Matter street mural and public exhibition that no longer exists.
preceded by
A GORGEOUS MOSAIC
Jamal Joseph's intimate look at the late David Dinkins, a tennis lover, anti-apartheid activist, and the first African American mayor of New York City.
Find out more and purchase your tickets to this show here
At 7:10 pm the focus shifts to another slice of Harlem history with the World Premiere of LOVE IS IN THE LEGEND.
Outsiders find belonging through music, fashion, and dance in the freedom of 1980s New York in Myra Lewis' Love is in the Legend. The film explores the communities of NYC's Paradise Garage, the Harlem Ball scene, and the House of Patricia Field. The House of Field Grand Street Ball in September 1988 stands as the historic event to bring together the worlds of Seventh Avenue fashion, downtown club culture, and the Harlem Houses. Known as "the Ball that changed it all," the film highlights the artistry that introduced voguing and Harlem Ball culture to the world, paying homage to those who paved the way.
Find out more and purchase tickets to this show here