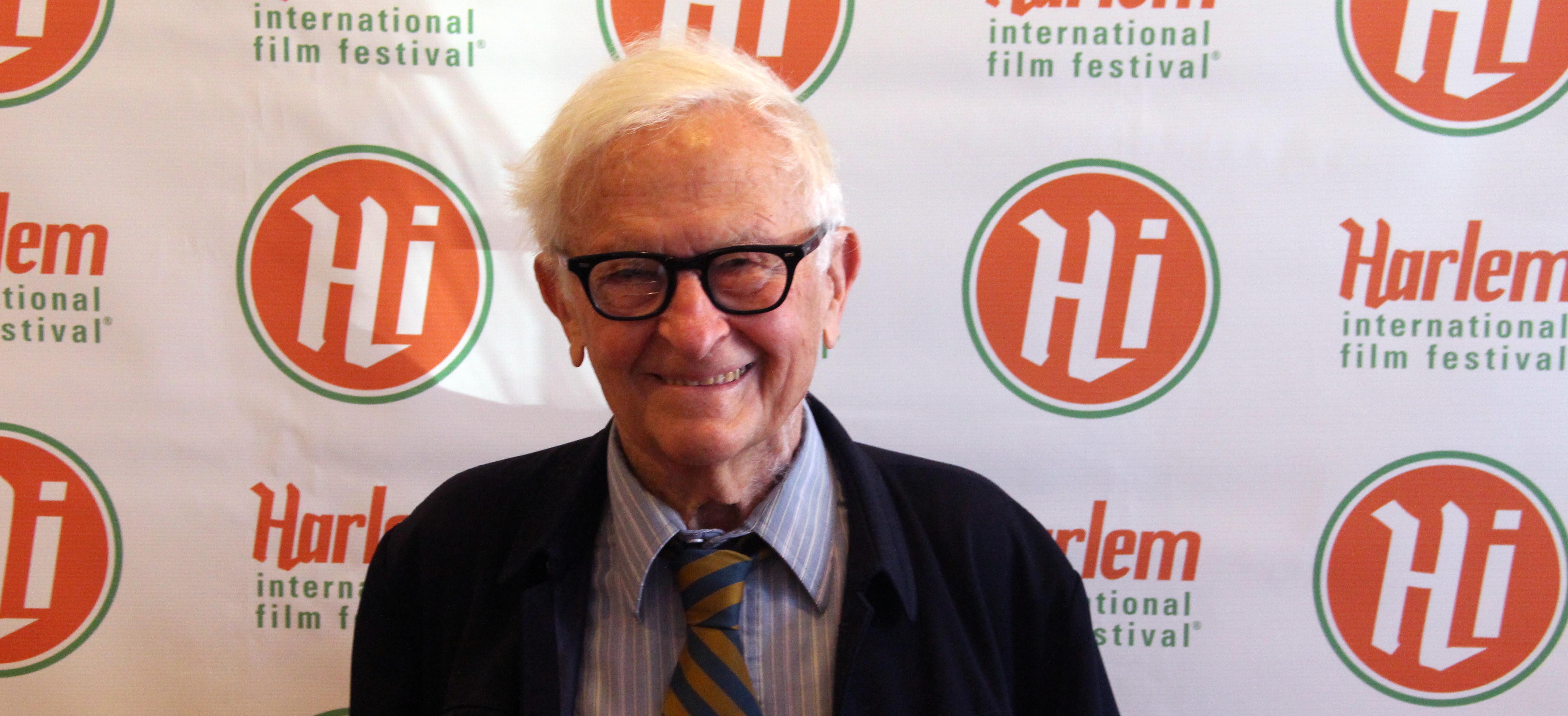 The following is a statement from the Maysles family regarding the death of legendary documentary filmmaker Albert Maysles, who passed away at the age of 88.
"It is with great sadness that we announce the passing of our father, following a brief battle with cancer. Albert was a loving husband, father, brother as well as a friend to many. For more than five decades, Albert created groundbreaking films, inspired filmmakers and touched all those with his humanity, presence and his belief in the power of love. He was also a teacher, mentor and a source of inspiration for countless filmmakers, artists and everyday people."
Maysles, a pioneer of Direct Cinema along with his late brother David, was the first to make nonfiction feature films, where the drama of life unfolds as is without scripts, sets, interviews or narration.  The Maysles brothers founded Maysles Films together in the 1960s.  Among his more than 50 films are some of the most iconic works in documentary history: including the first Beatles' film.  What's Happening, Salesman, Gimme Shelter and Grey Gardens.
In the spring of 2015, Iris, a portrait of Legendary New York style icon, Iris Apfel will have a worldwide theatrical release, and In Transit, a portrait of America told through the personal stories of riders aboard Amtrak's Empire Builder, premiering in competition at the 2015 Tribeca Film Festival in April. Maysles' celebrated career has received a Guggenheim Fellowship, two Peabody Awards, three Emmy Awards, six Lifetime Achievement Awards, the Columbia DuPont Award, and the award for best cinematography at Sundance for HBO's Lalee's Kin: The Legacy of Cotton (2001), which was also nominated for an Academy Award.  Eastman Kodak has saluted him as one of the "world's 100 finest cinematographers."
In 2014 Albert received the National Medal of Arts from President Barack Obama, along with Mayor Bill de Blasio's "Made In New York" award. Erika Dilday, Executive Director of Maysles Documentary Center, founded in 2006, echoes the family's sentiments.
"While we mourn the loss of Albert, we also celebrate his remarkable life and hope that it serves as inspiration to people around the world to be willing to push themselves creatively and take the time to observe and reflect on life as it unfolds.
March 6, 2015
New York, NY