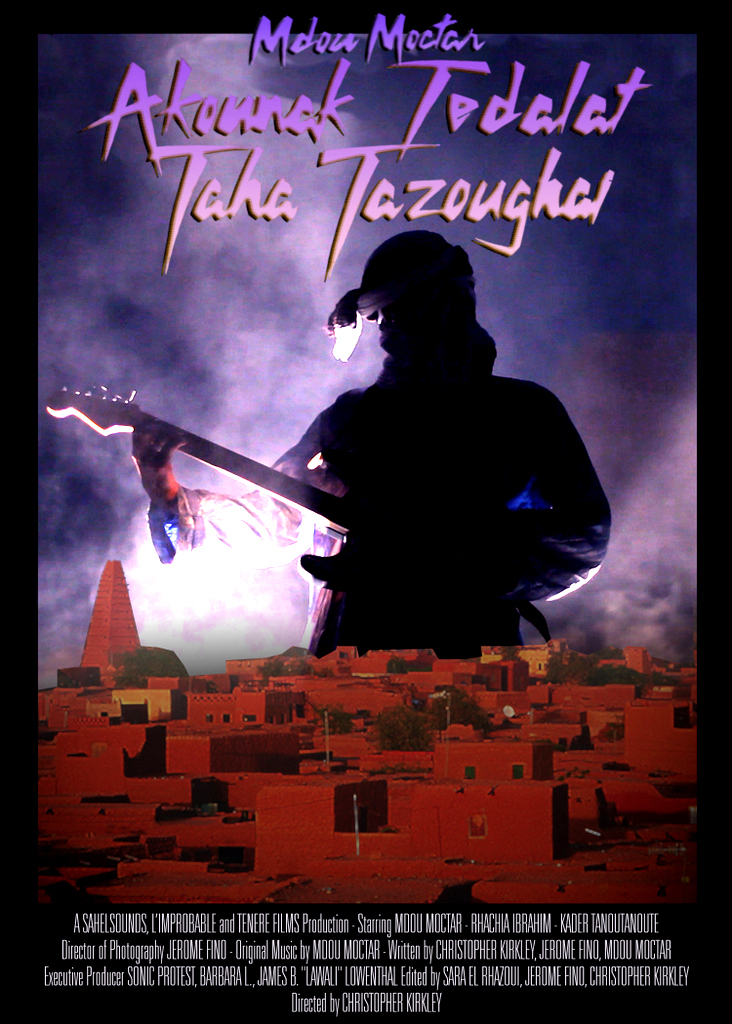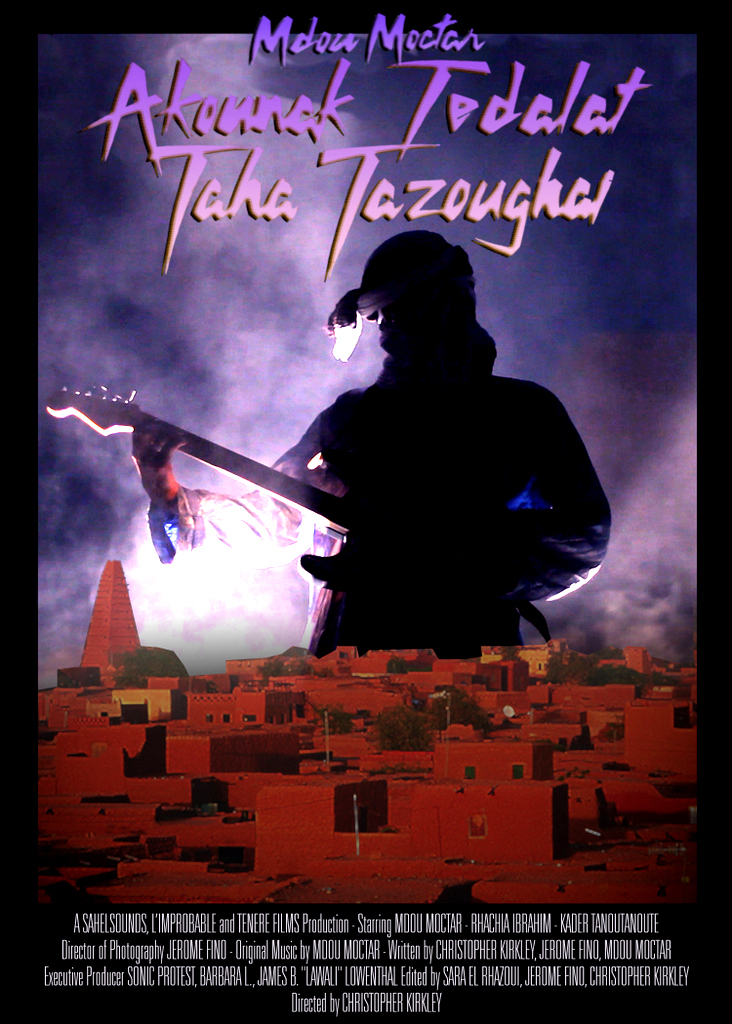 An evening of live dance, musical performances and films from around the world including the Harlem Premiere of the Tuareg tribute to PURPLE RAIN:
Sahel Sounds, L'improbable & Tenere Films present
RAIN THE COLOR BLUE WITH A LITTLE RED IN IT
(AKOUNAK TEDALAT TAHA TAZOUGHAI)
Directed by Christopher Kirkley in collaboration with Mdou Moctar and Jerome Fino.
Niger, 2015
Running Time: 75 minutes
A revolutionary story of one musician's struggle to make it, against all odds, in the winner-takes-all Tuareg guitar scene of Niger.
Watch the trailer
Followed by the Purple Party – Wear something purple to honor Prince for the giant group photo!
September 14
7:30 PM
Doors open at 7 PM
MIST Harlem
46 West 116th Street
New York, NY 10026