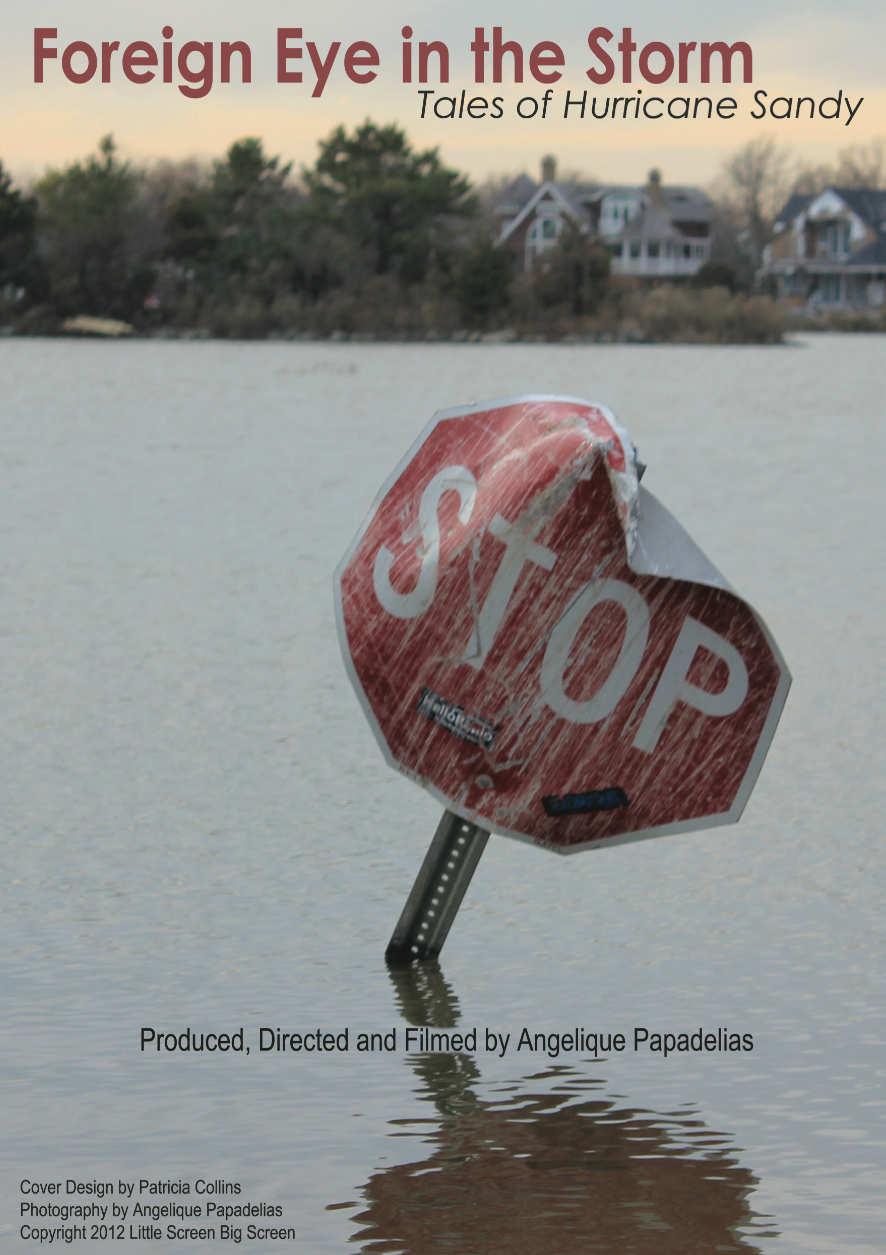 1:45 PM
Sunday September 15
Maysles Cinema
343 Malcolm X Boulevard / Lenox Avenue
(Between 127th and 128th Streets)
Q & A with the filmmaker to follow screening
Angelique Papadelias captured Hurricane Sandy from it's onset until its devastating aftermath. She was initially a volunteer helping victims, but while out in the field, it allowed her to get in to the thick of what was going on from the perspective of those that were in need of help. She had such an overwhelming response to interviewing victims and telling their stories that she created the film from the footage she captured. Due for distribution and release at the one year anniversary of the storm on October 29th, 2013.
This Film is dedicated to all the victims of Hurricane Sandy. A specialthanks to all the New York Community that gave their time, shared their stories, and have helped show the rest of the world just how important it is to listen to the warnings of any natural disasters and prepare yourself and your loved ones for these situations that anyone could be a victim of due to global warming.
Hurricane Sandy was the largest Atlantic hurricane on record. It affected areas from the Caribbean, Mid-Atlantic and Northeastern USA. In the United States, it affected 24 states from Florida, all the way up to New York. It's most severe damage was caused in New Jersey and New York. The storm has devastated the country financially with costs estimated to be at least $20 billion dollars (Ref: Wikipedia).
BIO: Australian Born Angelique Papadelias took to the streets of New York and New Jersey to capture footage from Hurricane Sandy as well as engaging interviews with victims and volunteers as they all came together as a community to help people survive from the effects of the storm. Angelique has previously made award winning short films to which she won Best First Time Director for Bloody Henry and Best Original Score for Juliana's Story. She was executive producer for the feature film Final Move, which was selected in the top four finalists of digiSPAA with Screen Australia. She has a book titled Arjun Rising due for release on November 5th 2013, which will be turned into a feature screenplay. She is excited to share her creative work with a global audience and looks forward to sharing the film with you.
CREW
Director Producer / Cinematographer: Angelique Papadelias
Editor: Jeff Collins
Additional Editing: Renee Sotile and MJ Godges
Music: Gary Lionelli (Emmy Award Winner)
Post Production Sound Design: Even S. Frushtick
Sound Mix: David Jaunai
Assistant Sound Mixer: Paul Gleeson
Color Correction: James Corvo / Evan S. Frushtick
Cover Design: Patricia Collins