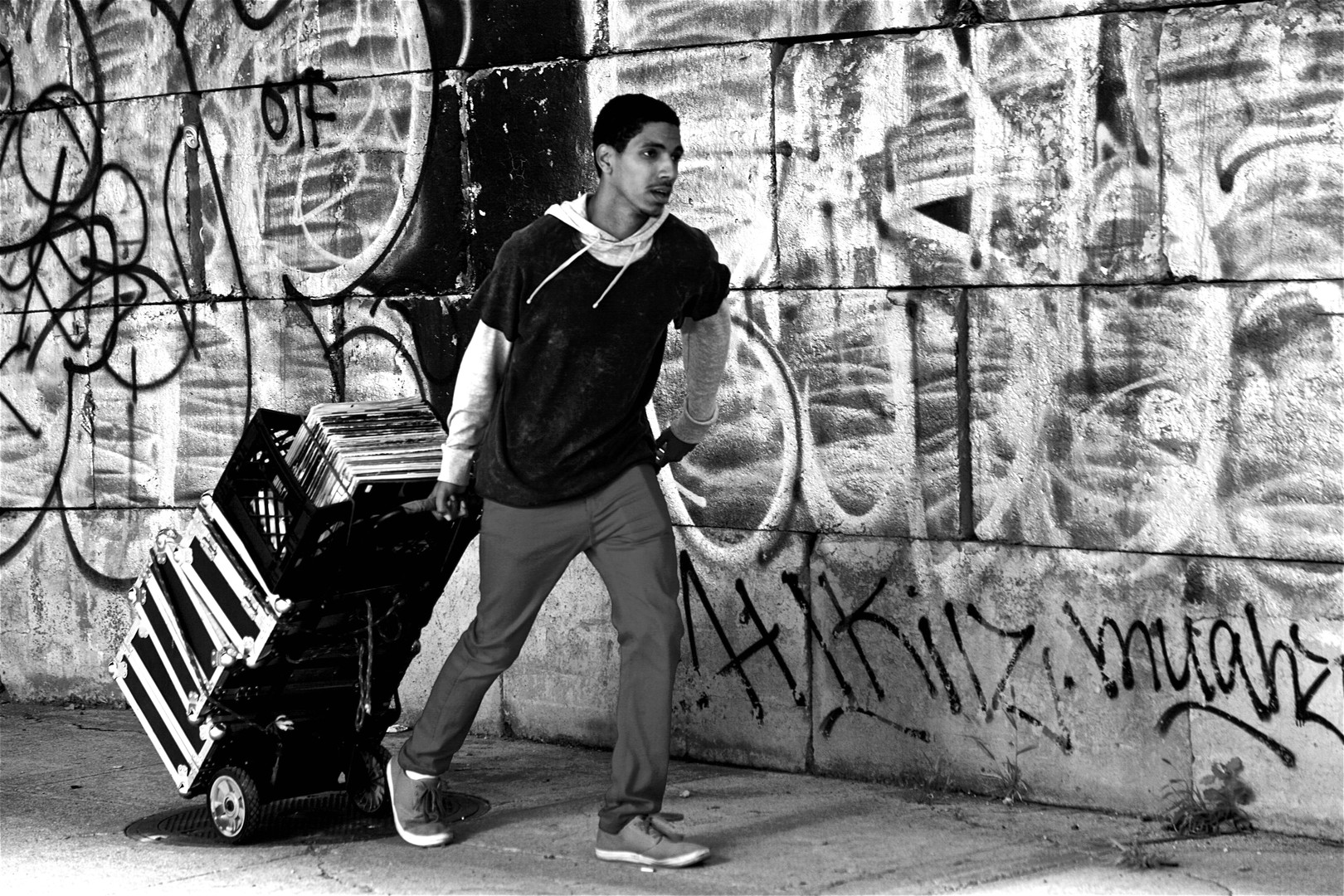 This year the 14th Annual Harlem International Film Festival will be presenting double features on Opening and Closing Nights – a documentary program immediately followed by a narrative one!
Be sure to stop by the Verizon Fios pop-up installation.
Opening night is made possible in part by Fios.
The documentary program for the evening is:
Opening Night at AMC Magic Johnson Theatres
Thursday, May 16
6 PM
Doors Open at 5:30 PM
NEW YORK SCHERZO
Upper Manhattan/Harlem Premiere
Directed by Shaan Couture
90m  2018
US
Three diverse classically-trained musicians try to make it in New York City. Originally from Seoul, Paris and Nashville they are passionate about their art, but struggle to make a living, and face a crossroads where they must decide if they can sustain a career doing what they love. Set in the ever- changing New York City and specifically the Harlem neighborhood, the film touches on social issues that transcend music such as the struggles of sustainability living as an artist in the big city, gentrification and the beauty of diversity.
Followed by a Q & A with the filmmakers
Preceded by:
ICE MOON
World Premiere
Directed by Alexander Frasse
6m  Music Video 2018
US
The official music video for the titular song by the band The Next Great American Novelist.  It features seven contemporary dancers moving through a seemingly endless, rainbow graffiti tunnel, exploring ideas of creativity and inspiration through unique movement choreographed by Kathryn McKenzie.

The narrative program for the evening is:
Opening Night at AMC Magic Johnson Theatres
Thursday, May 16
8:15 PM
WHEELS
New York City Premiere
80m   2018
US
Directed by Paul Starkman
A coming of age story about Max, a 19 year old from Brooklyn who wants to be a well known DJ. He has been the sole provider for his sick grandmother, DJing parties for Oscar, a neighborhood shark. Things shift when Max's brother Terry returns home after three years in prison, forcing Max to reconcile their relationship. Max gets close to Liza, the manager of a dance studio who inspires him with her work ethic and determination. Max finds himself at a crossroads between family obligation, the streets, and pursuing his dream.
Followed by a Q & A with the filmmakers
Preceded by a special demonstration from the artist credited with introducing the scratch technique, Theodore Livingston aka Grand Wizzard Theodore, followed by the short film about his revolutionary style.
ITCHING FOR A SCRATCH
World Premiere
8m   2018
US
Directed by Cortez McKay
An eleven-year-old Djay prodigy from The Bronx accidentally discovers the art of Scratching vinyl records. Theodore Livingston aka Grand Wizard Theodore went on to change the face of music forever and to influence countless artists the world over in the process.