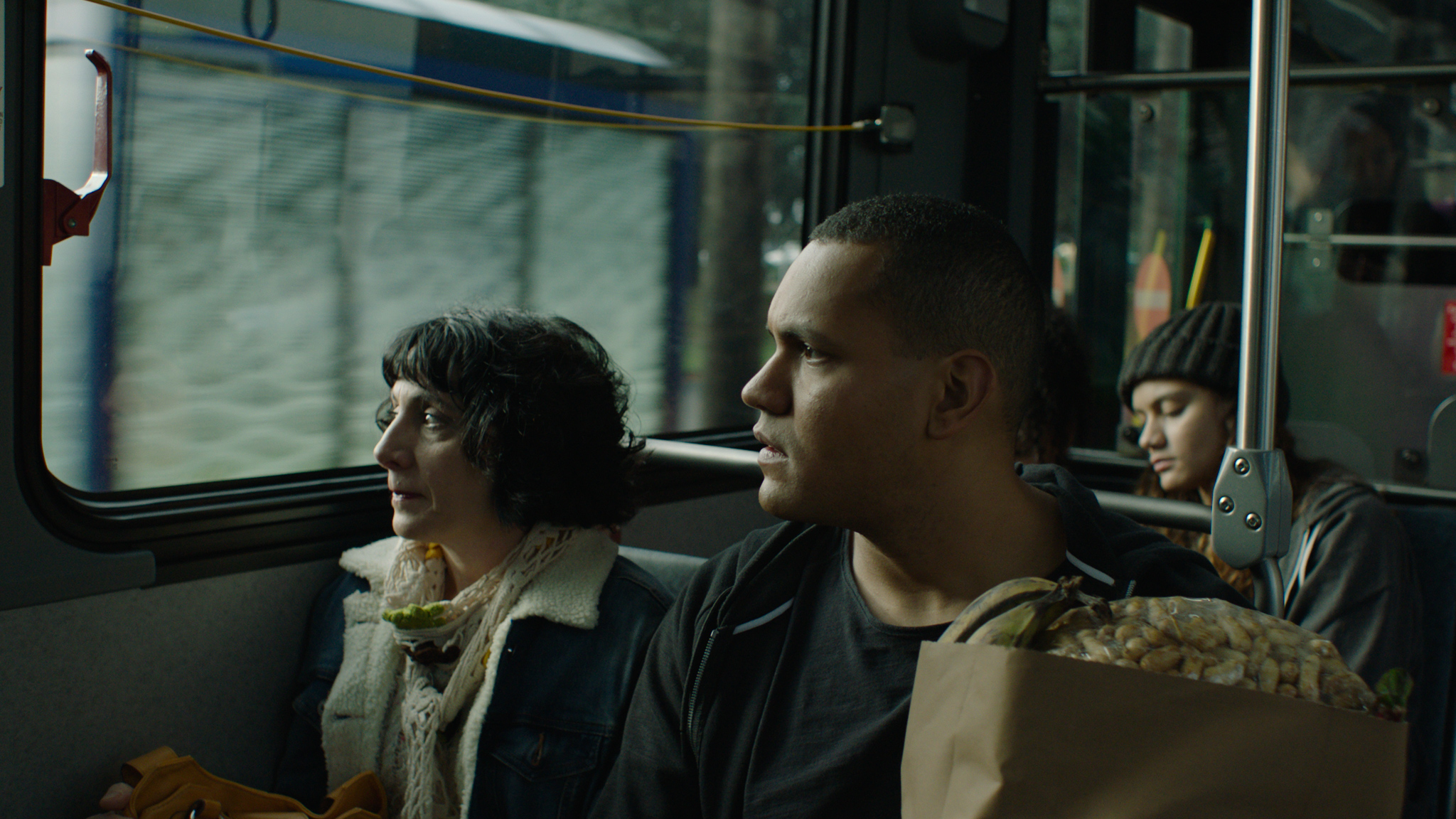 Charles Mudede's visionary experimental tour de force brings hit musical play to the screen.
Centerpiece Selection
THIN SKIN                                                                              East Coast Premiere
Director: Charles Mudede
Country: US, Running Time: 91 min
THIN SKIN is a film adaptation of Oluo's Off-Broadway hit musical play Now I'm Fine, about a harrowing period in the comedian and musician's real life. A fever dream of recollections of Oluo 's experiences escaping a go-nowhere office life dominated by a proselytizing boss, a broken marriage and a wacky mother, and all of it falling under the aching shadow of his missing father who one day took leave to Nigeria and never returned. And just as Oluo seems to be turning it all around, with his two young daughters in tow, he is struck by an illness that literally causes his skin to dissolve. It's challenge enough to hold your family together and keep a grip on everything without literally having your body fall apart at the same time.
Screening followed by Q & A with the filmmakers
Saturday, September 12, 2020
7 PM