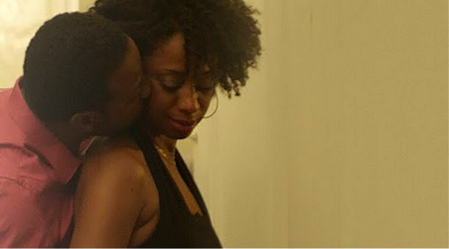 You can still watch the 2016 Webisode finalists below, but voting is now closed for the category.  Thank you for your vote.  Join us as the winners are announced Sunday, September 18th at 9:30 PM during the Closing Night Awards.  The event is free and open to the public and held at MIST Harlem.
46 West 116th Street
New York, NY 10026
2016 FINALISTS
COMPERSION
"Poly What?" (Episode 1)
Directed by J. Stone
What happens when you want to have your cake and eat it too? Keena has an interesting proposition for her husband. Will he bite?
Watch it now and vote
COMIDA CALIENTE
"Sucking Bones" (Episode 1)
Directed by Maureen Aladin
When Dene and her daughters get together to cook, it's a Mexican-American spice of life in the kitchen. Nothing is left unsaid, or uncooked (thanks to Mom)!
Watch it now and vote
EVERYTHING I DID WRONG IN MY 20s
Directed by Kaira Akita
Stephanie Rogers, a depressed 35+ year old, begins the search for happiness. She reflects on the choices she made in her 20's that led her to unhappiness and regret in her 30's.
Watch it now and vote!
MARUMPU WANGKA:KUKATJA HAND TALK
Directed by Willi Lempert
Anyone who has ever lived in a remote Aboriginal community understands the importance of hand signs. These are meant not only for the hearing impaired, but are a bedrock of everyday communication. For many generations they have served as an effective means of communicating detailed messages over long distances throughout Aboriginal Australia.
Watch it now and vote!
MY LIFE OFFLINE
"Business, Blind Dates and Big Chops" (Episode 5)
Directed by Maureen Aladin
When YouTube's top Natural Hair Vloggers turn their cameras off, are they the social media 'it' girls with uber fabulous lives they've portrayed themselves to be, or are they struggling to stay on top of the millennial empires they've built.
Watch it now and vote!
WHAT YOU CAN DO
"Help Fight Deforestation"
Directed by Alicia Arinella
A series of 60 second videos that show people how to help our world's most pressing social and environmental issues in just one minute.
Watch it now and vote!